Let your gaze wander across the water of the lake, between the sky and the shore; feel the wind on your skin, while surrounded by grass and trees… What were we saying? Try out the favourite place of many of our guests – all year round.
12 BY 5 METRES. 28 DEGREES.
Between strokes, why not grab some refreshment at the rooftop pool bar?
OPENING HOURS
March to September:
7:00 a.m. – 10:00 p.m.
October to February:
7:00 a.m. – 6:00 p.m.
Plenty of calm for the spirit. Plenty of space for the soul. Take an inspiring break and enjoy complete relaxation.
INFO The wellness area (sauna, steam room, relaxation room and gym) is closed until further notice. We thank you for your understanding while we await the "new" RIVA.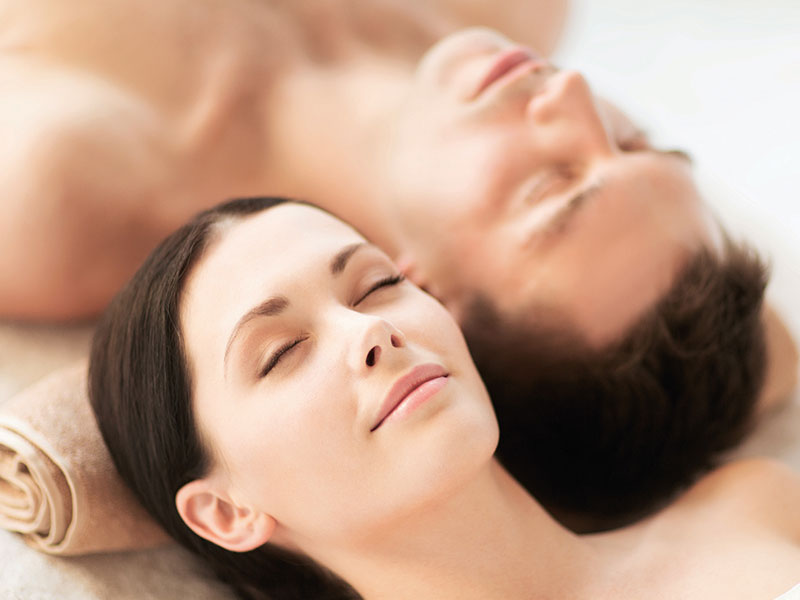 Body, face and beauty treatments
Experience Green Luxury relaxation with the sumptuous and sustainable products from PHARMOS NATUR®, enjoy innovative biotechnological treatments and feel your life energy awaken thanks to the finest oils and Ayurvedic herbs.
Emotional and mental relaxation to suit you. Classic and modern massages with targeted massage techniques loosen and relax your muscles. The beneficial effect will make new energy flow.